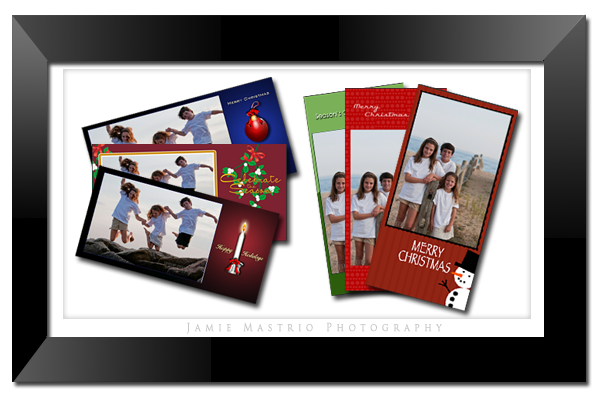 It's never too early to get your Holiday Cards done – as a matter of fact, it's one less thing to add to your hectic holiday season schedule. I'm pleased to announce that my special package for your Holiday Card needs IS BACK!
My package includes a one-hour session fee, 100 greeting cards with envelopes of one shot chosen from your session (with over 40 designs to choose from) for a great low price of only $150*!
Book now and I'll include a free 8×10 (unframed) of the photo you chose for your holiday cards!
* 1/2 due on the day of the shoot, remaining 1/2 due upon delivery of photos.
Click here to contact me to set up your appointment today!