Have you considered updating your professional headshot? Do you use your image on your website, Facebook, Twitter, or other Social Media outlet? If so, contact me!
I use "green screen technology" when doing head shots – this gives me the ultimate flexibility as far as where I shoot and what background choices (unlimited) I have: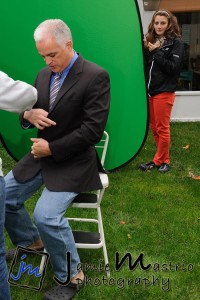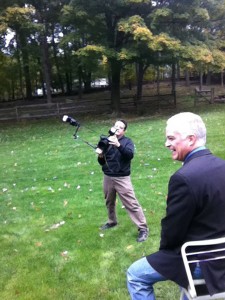 As you can see, all I need is my subject, a chair, the green screen (which is blue on the other side), and an assistant!
This is the end result:
This technique not only gives me flexibility, it gives my clients MORE CHOICES with the end product.